Dr. Ahmed Ali Elhanafi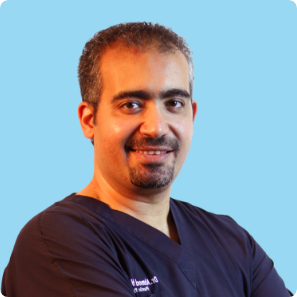 Dr. Ahmed Ali Elhanafi
M.S, FEBOPRAS
EDUCATION:
• European Board Certified Plastic Surgeon.
• Fellow of EBOPRAS ( European Board of Plastic, Reconstruction and Aesthetic Surgery).
• Member of ISAPS (International Society of Aesthetic Plastic Surgery).
• Master of Surgery Ain Shams University.
SERVICES:
• Filler Injection.
• Botox injection (For Rejuvenation and Excessive sweating).
• Liposuction and fat transfer.
• Post weight loss body contouring Surgery (tummy tuck, total body lift ).
• Rhinoplasty (Aesthetic nose surgery)
• Breast aesthetic surgery (augmentation, reduction and lifting)
• Removal of enlarged male breast.
• Face lift and Aesthetic Eye lid surgery.
• Skin lesion removal.
• Post burn contracture and deformity.