Dr. MohyElDeen Attia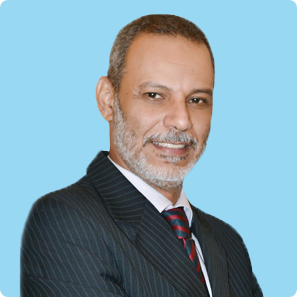 Dr. MohyElDeen Attia
CONSULTANT GASTROENTEROLOGY MH, PHD
– Assistant Professor of Gastroenterology, Hepatology and Endoscopy ( Theador Bilharz Institute, Egypt )
– Member of European Society of Gastoentestinal Endoscopy.
– Ex-Gastroenterology Consultant at Saad Specialist Hospital, Khobar.
– Upper and Lower Gastrointestinal endoscopies, both diagostic and therapeutic.
– Endoscopically, diagnose upper and lower digestive tract diseases, bleeding control, polyps removal, stening and dilatation of strictures, insertion of stomach feeding tube.
– Diagnosis and management of gastrointestinal diseases of esophagus, stomach, intestine, colon and pancreas.
– Diagnosis and management of liver disease (infectious and non-infectious).