Dr. Mohammed Nasiruddin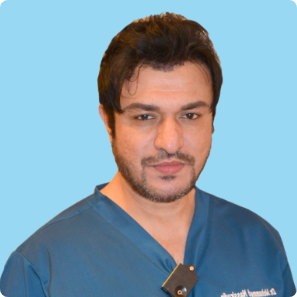 Dr. Mohammed Nasiruddin
Dentist
Qualification.
– Bachelor of Dental Surgery
– Master of Dental Surgery
– MSc in Laser Dentistry (vienna, Austria )
Services:
– Dental & oro-facial pain control.
– Dental fillings and restorations.
– Aesthetic Dentistry and Smile Designing
– Root canal treatment and procedures
-Fixed crown and bridge work
– Removal and fixed partial dentures
– Diagnosis and treatment of oral mucosal lesions.