Dr. Nouran Hamidani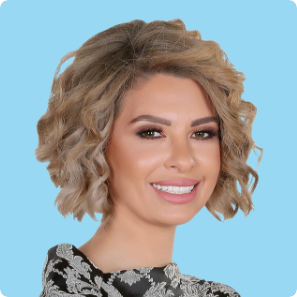 Dr. Nouran Hamidani
MASTER DEGREE IN DERMATOLOGY, VENEREOLOGY AND COSMOTOLOGY
15 years of experience in dermatology and cosmetology
Services:
• Botox injections (remove wrinkles, raise eyebrows, reduce sweating)
• Fillers and fillers (lip augmentation and definition, cheek contour, hand filler,
Removing the lines of sadness from the face)
• Eyelid lift without surgery
• Rejuvenating the skin, minimizing large pores, and treating scars
• Face and chin lift doubled with golden threads without surgery
• Plasma injections (rich in platelets) to treat thinning hair and hair loss,
Reviving tired skin.
• Laser vaginal tightening, and women's beautification of sensitive areas.
• Non-surgical beautification and sculpting of the nose and modifying its appearance
• Treatment of dark circles and pregnancy and sports stretch lines
• Whitens and unifies skin tone.
• Chemical peels of all kinds, as well as crystal and laser
• Reducing and decreasing cellulite
• Special care programs that include (adolescents, bride, postpartum)
Cold laser hair removal
• Haifu and redoverconse devices and the latest devices
Aesthetic dermatology.
• Treatment of skin diseases and diseases of hair and nails.