Dr. Rana Eskndanafi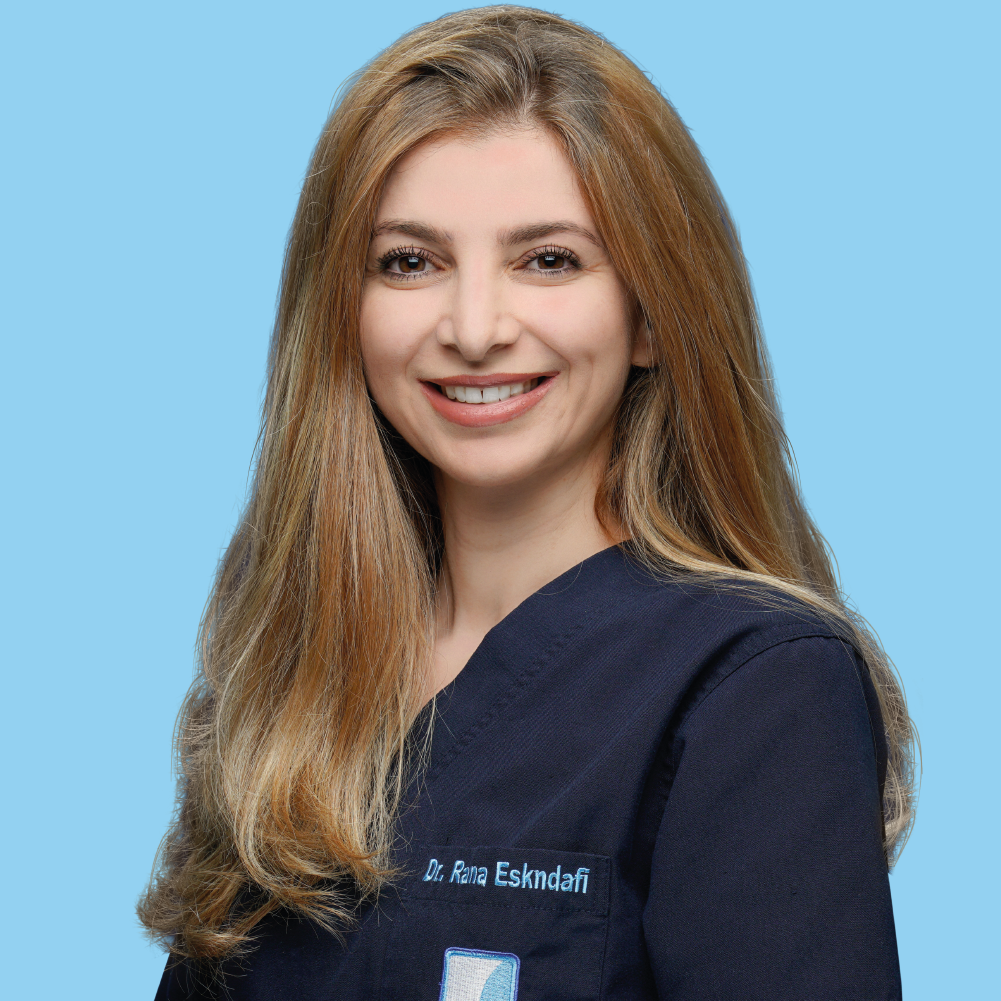 Dr. Rana Eskndanafi
MS. Ophthalmology, FRCS (Ophth) (Glasgow)
EDUCATION:
• Bachelors degree in general medicine from the medical school in Syria in July 2006, with a very good degree.
• Specialty Registration certificate in ophthalmology from Surgical Eye Hospital, Damascus, Syria in April 2011 ,With a Very good degree.
• Part l&ll of Arab Board exam in ophthalmology in April 2010 & September 2011.
SERVICES:
• Diagnosis and treatment of all ophthalmology diseases.
• All kinds of diagnostic procedures such as fluoresce in angiography , A&B Scan , pachoemetry , corneal topography .
• All kinds of ophthalmic lasers ( Argon laser retinal photocoagulation.YAG laser peripheral iridology ,YAG laser peripheral iridology.YAG laser capsulotomy ).
• Refractive surgery including LASIK, PRK.
• Strabismus evaluation &treatment.
• Minor surgeries like chalazion, pterygium, and irrigation of the Lacrimal drainage system ,cryoepilation ,cryocyclodesrtuction.
• Refraction and glasses prescription and contact lenses fitting.