Dr. Reem Msoukar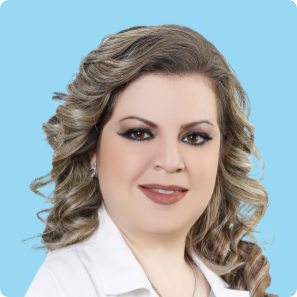 Dr. Reem Msoukar
DERMATOLOGY & VENEREOLOGY DEPARTMENT
EDUCATION
• Certified by the American Academy of aesthetic medicine
• Eczyma, psoriasis, allergy and acne treatment.
• Moles, sebaceous cysts and skin tags removal.
• Botox for face, eye brows and hyperhydrosis.
• Filler for face, body and hands.
• Non surgical nose remodeling.
• Face and lips glowing and rejuvenation and pore mimimizing.
• Tightening, whitening and rejuvenation for sensitive area.
• Melasma and pigmentation treatment.
• Lipolysis and reinjecting, cellulite treatment.
• Dark circle treatment and eyelid lifting.
• Acne and surgical scar, stretch marks treatment.
• Hair, nail treatment.
• Laser hair removal